PLEASE NOTE YOU YOU MAY BOOK FOR ANY NUMBER OF DAYS ON ANY RALLY UNLESS STATED OTHERWISE
*************.
Award winning campsite on the grounds of the Blacksmiths Arms close to Chepstow/Monmouth the river Wye and the Forest of Dean with lots to
see and do locally, walking/cycling/fishing nearby plus historic sites to visit including Chepstow Castle and Tinturn Abbey Ruins.
Possible social Saturday evening weather
and restrictions permitting.
Route: Take A48 from Gloucester, past Lydney and Aylburton. In Alvington the site is on the
main road behind the pub
A very pleasant Commercial Site, near the canal with beautiful towpath walks. Close to the Wildlife and Wetlands Trust.
Programme:
We hope to have a game of skittles on Saturday evening on site.
Bacon Butties on Sunday morning (extra cost for Charity)
Route: From Gloucester, leave M5 at junc 13. Join A38 south for approx. 3 miles. Pass through Cambridge, and at roundabout, turn right s.p. Slimbridge. Site is on the left, immediately before the canal bridge, behind the Tudor Arms pub.
A return visit to this riverside site on the outskirts of Hereford, within walking distance of the City centre.
In memory of Jeanette we will be keeping her traditional Cheese and Cider evening alive. Come and join us, a small charge applies, to be donated to our Centre charity.
Route: From Ross to Hereford via A49. Follow A 49 to Victoria Street and
across the river bridge. At traffic lights turn left into Barton Street, then immediately left into Greyfriars Avenue. Follow centre signs.
Join us on this new site just off the motorway right by Puxton Adventure Park and within easy reach of Weston-Super-Mare, Burnham on sea, Cheddar etc.
Buses just outside the park (a few minutes walk) run into Weston and Bristol city centre.
Programme: All the usual Easter fun, Friday evening Hot Cross Buns, Sunday Easter egg hunt & hat parade and decorated window competition, Various other activities planned dependant on the weather
Route: Leave the M5 at junction 21, take the first exit off the roundabout, site on right within half a mile, look for centre signs
A lovely site within walking distance of Cheddar village and Gorge. City of Wells close by. Various activities will be arranged.
Programme: Throughout the week we hope to have a range of activities including a game of skittles one evening at the nearby Football club (walking distance) Cheese and wine and bacon butties and competitions. There may be an extra nominal charge for some of these
Route: Leave M5 at Junc 22 and head North on A38 for about 5 miles. Turn right at Cross onto A371 Wells/Cheddar road. Stay on A371 through Cheddar village, passing Bath Arms on left. Pass St Andrews Church on right, round the right hand bend and the site entrance (large orange signs) on right just before Football Club.
Mill Farm is voted one of the best family campsites in Somerset situated between the foot of Quantock hills and the North Somerset Coast, Just a short distance away is the Market Town of Bridgwater with many attractions close by that are worth a visit including Dunster Castle.
The site offers a trampoline Barn/indoor & outdoor pools with slides, a boating lake Children's Parks and evening Entertainment for the whole family
Route: Leave M5 at junc 23 (Bridgwater), Take A39 towards Minehead. At Cannington roundabout, take first exit and stay on A39, Turn right towards Fiddington road. Turn right when you see Mill Farm sign.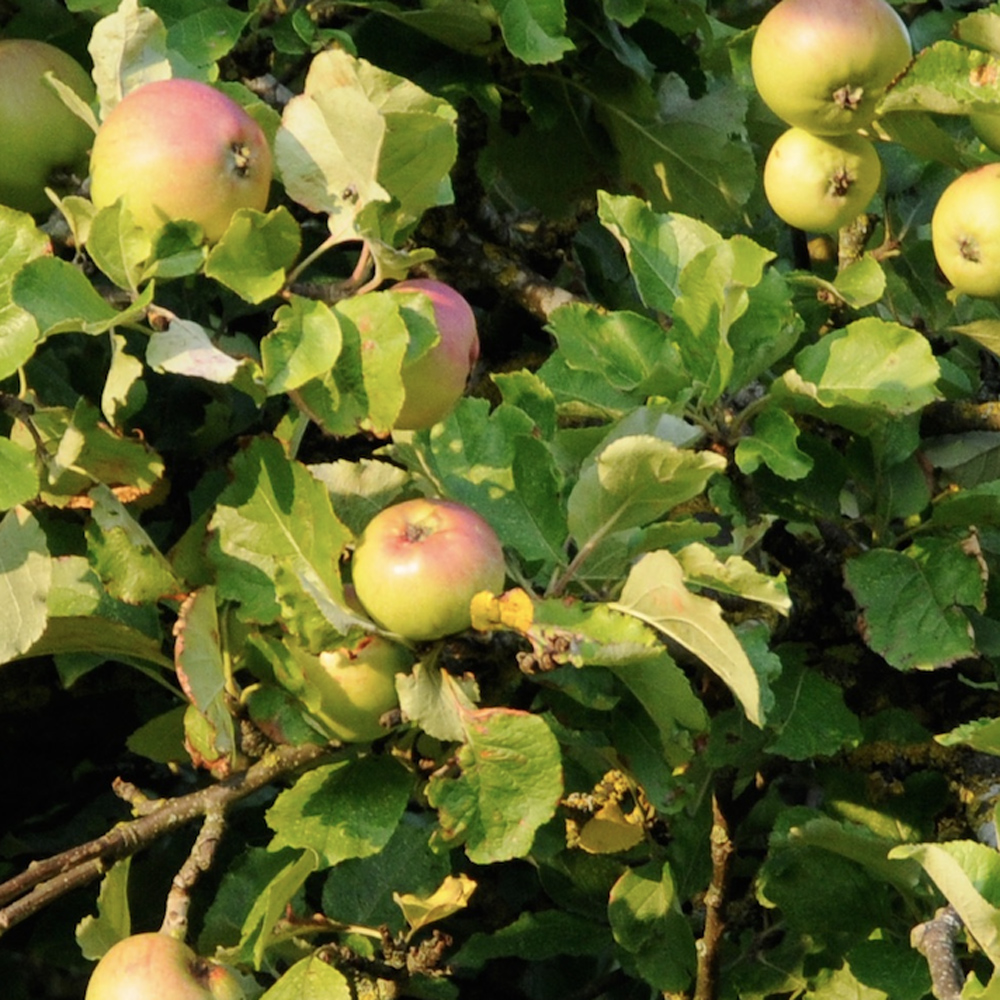 Free and easy weekend to enjoy the farm shop, restaurant/tea room, where you can buy all your fresh food, and on Friday night Fish & Chips, take away Pizza and Sunday Lunch also available. Or take a walk around the two fishing lakes and nature trails. Hayles Abbey, Sudley Castle and Winchcombe all near by
Route: Exit M5 at junc 9 Tewkesbury take third exit at roundabout onto A46 at next roundabout take B4077 Stow road , at Toddington roundabout take third exit B4632 Follow signs
for Hayles Fruit Farm then Centre Signs.
.
Explore the Castle built 1810-1824 and the grounds with the Arboretum, Lake and Knights Maze Or visit the the nearby town of Ledbury and Malvern Hills.
Programme: You will be greeted by the Knights of the Round Table, and their Ladies in Waiting into the Deer Park.Saturday evening, our serving wenches will supply a Medieval Supper with Crusty bread & Cheese + Claret & Mead. A small charge will apply. Dress Accordingly
Route: Take A417 from Gloucester, at roundabout in Staunton take second exit onto B4213 then immediately left onto B4208 Malvern road turn left onto A438, follow signs Eastnor Castle then centre signs
Programme: free and easy long weekend to explore Bourton on the Water and the surrounding area. Possible social on the field should government and caravan & motorhome guidelines allow and also weather permitting
Route: From Cheltenham, take A40 and turn left at traffic lights onto A436 toward's Bourton. At end of A436, turn left onto A429 and continue to traffic lights. Turn right at lights and continue through Bourton passing Bus and Car Park on right. Follow road to left following signs for Rissingtons/Birdland Model Village. Following Centre signs turn left into Tennis Club (after Marshmouth Lane). Take care as turning is quite sharp. Football Club is behind Tennis Courts.
This is a new Location on a Camping in the Forest Commercial Site positioned on the edge of one of England's most ancient Woodlands and just outside the lovely Market Town of Marlborough which is walkable from the site or a short drive. Marlborough has a wealth of independent Stores and Eateries. Slightly further afield are the ancient and mysterious stones at Avebury..
Programme: Savernake Forest also allows for a number of Walks . We'll lead a walk from the Site to take in the sites and sounds of the Forest taking in its  ancient History and use in WW2. We hope to have a get together on our return and there will be the usual quizzes and raffle'
Directions: Take A417 and A419 towards Swindon. At M4 Junction follow A346 towards Marlborough. Continue to follow the A346 towards Salisbury. At the top of the Hill after leaving Marlborough the Site will be on your Left.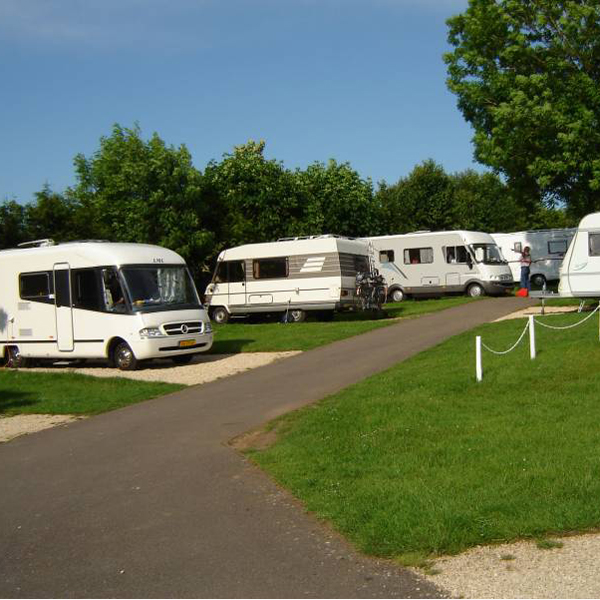 Nestled in the hills on the outskirts of the famous market town Cirencester, the capitol of the Cotswold sprawled across 12 acres and the wide open fields with views across the Churn Valley with Buzzards & Kites circling overhead and spectacular sunsets come nightfall.
A bus stop just outside of site or take one of the many walks available directly from site
Route: Take A417 towards Cirencester. At Stratton exit turn left on A435 toward Cheltenham, site will be on left, look for centre signs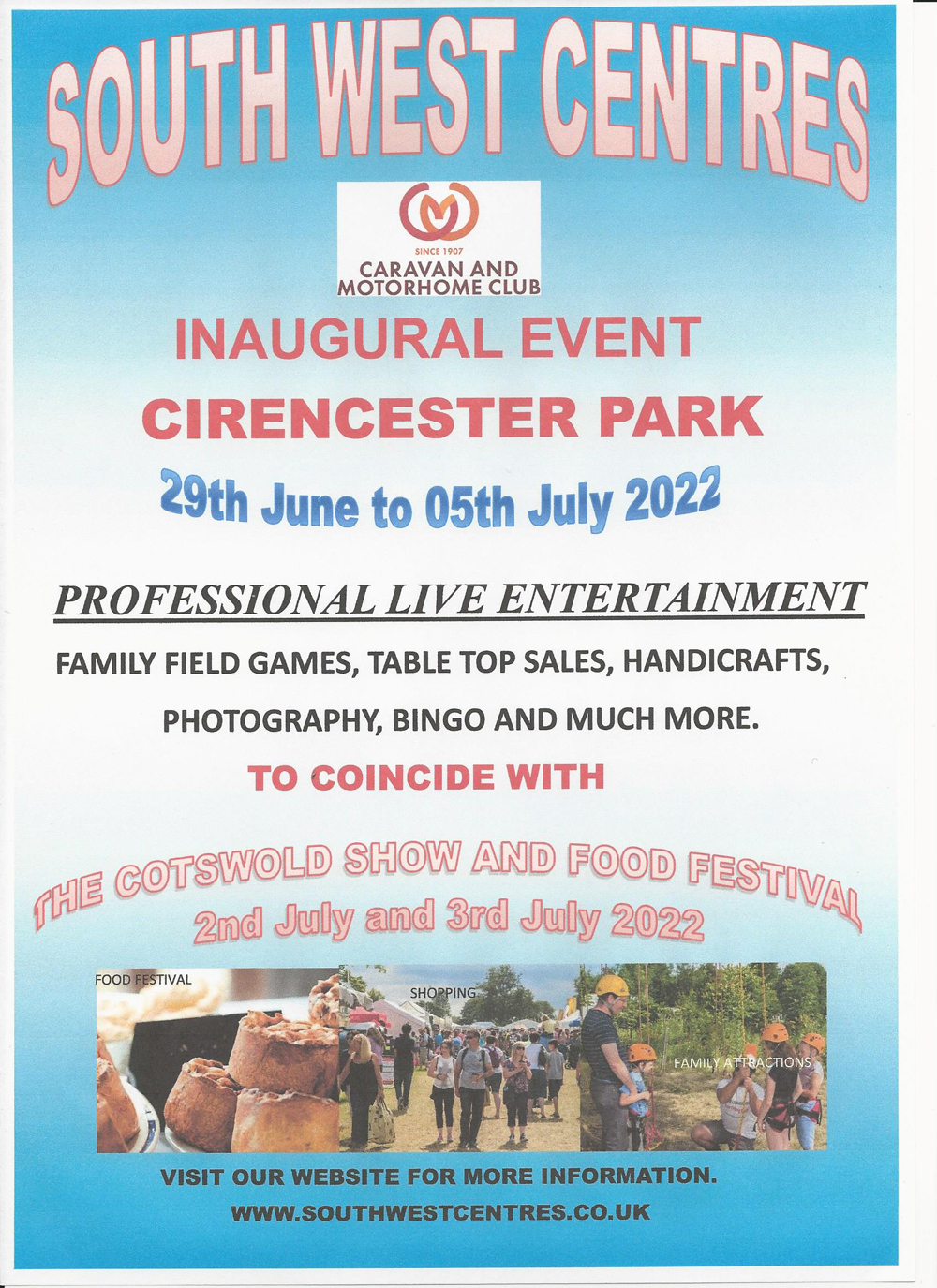 Come and join the South West Centres at Cirencester Park, Our 7 day event starts on
29th June 2022.
We have 3 nights of professional entertainment.
There is a full programme of activities being arranged during the daytime as well as the evenings.
The Entertainment starts on Friday night.
The Cotswold & Food Festival Show is being held at the weekend which is within walking distance, so why not come along & join us. You will not be disappointed.
You can get 20% discount on your Cotswold & Food Festival Show tickets if you buy them online.
We return to pleasant site for the Centres Annual Fishing Competition. For those not fishing Cheltenham/Gloucester close by for visiting, excellent retail therapy.
Programme: Saturday : Seniors Competition, Draw to take place 8.00 pm Friday Evening.
Additional cost for fishing, daily rate applies T.B.C.
Sunday: Pairs Competition. Draw to take place 7.00 pm Saturday Evening.REMEMBER THOSE FISHING REQUIRE A VALID ROD LICENCES.
Anyone interested in fishing please contact John Harris.
Route: From Cheltenham, take A46 toward's Stroud. Turn left opposite the Bell Inn,
Shurdington into Leckhampton Lane (if coming from Stroud, turn right). In approx. 1 mile, turn right and take lane up to the Farm Shop and follow Centre signs.
From Gloucester, take A417 toward's Cirencester. Exit dual carriageway going left onto A46 toward's Cheltenham. Follow directions as above and look for Centre signs.
We rally at the small flat field next to the Airfield perimeter fence which we called the "overflow field" when we ran the big rally.
Sorry the overflow field is now full.
For spaces in the main field please contact the Ange Sambrook of the WILTSHIRE CENTRE Tel:07599 794986
You can download their booking form by clicking on the link below
RIAT 2022 Booking Form
Dean Forest Railway is situated in the Heart of the Forest Of Dean near Lydney, this is the main station for the Forest Railway and the line runs 4,5 miles to Parkend and Lydney Junction with 5 Stations, Norchard is the mail hub with full facilities including a small museum.
Programme: we will be arranging a train ride with cream teas (extra cost) over the weekend with an evening social in the café.
Route: From Gloucester, A40 to Highnam then A48 towards Chepstow. Pass through Newnham and Blakeney and in approx. 2 miles, take right turn for Lydney. Continue into the town and look for right turn onto B4234 for Parkend. Continue on this road out of Lydney and the railway will be on your left in about 1 mile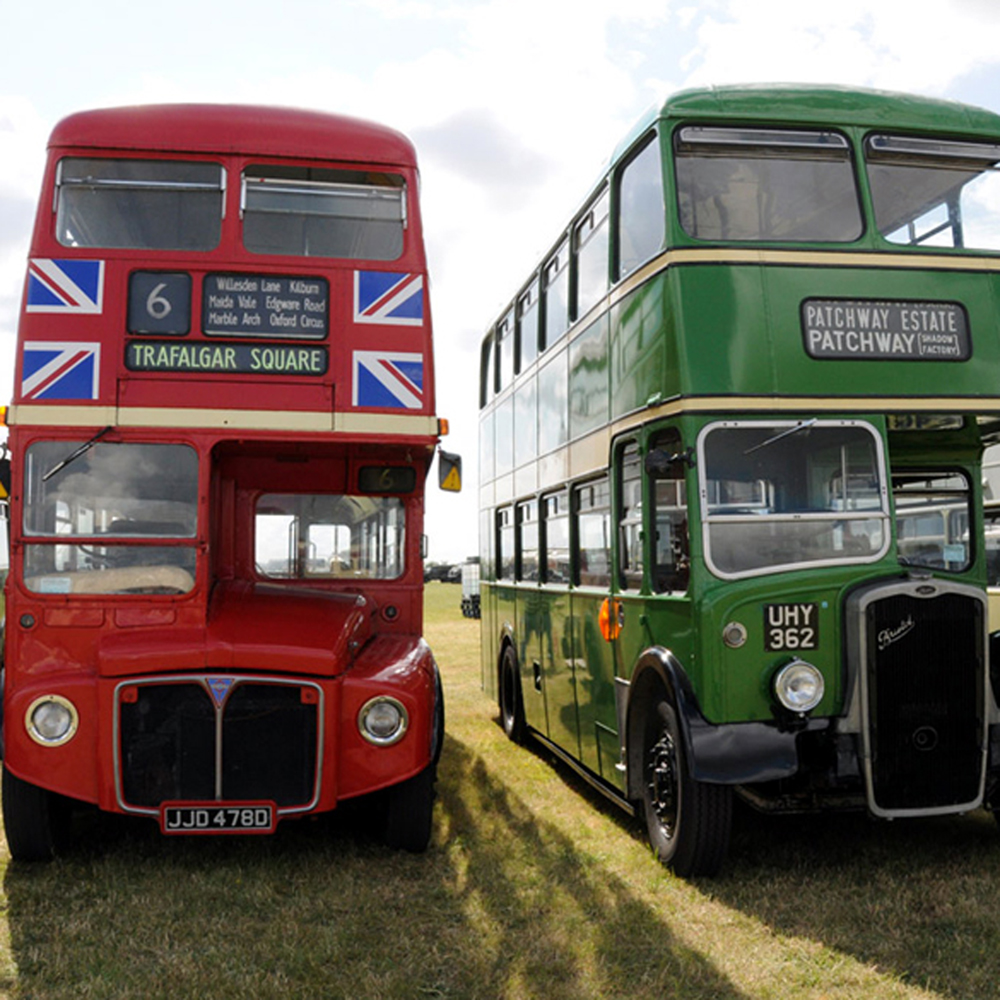 Programme: Lovely Steam Rally. Spacious, sprawling level area with surprises around every corner, something for everyone. Exclusive, unlimited entrance to the showground. Show on three days. Live entertainment & Bar four evenings. Free daily vintage bus service into Cirencester. Check out their website – glosvintageextravaganza.co.uk
Route: From Cirencester take A419 toward's South Cerney, Follow event signs to the entrance then follow Centre Signs.
Bookings only accepted using special booking form available on our website or from a committee member and including A POST DATED CHEQUE dated 1st July, 2022 for £80
MADE PAYABLE TO S.V.T.E.C.
(Stroud Vintage Transport and Engine Club).
Click here for booking form
Our second visit to this Airfield site, home to the Hereford Flying Club to which we were made very welcome. Shame about the weather last time but we still had a good time.
Programme: Free and easy weekend just to sit back and watch the activities on the airfield,
or pop along to the Hotspur Café.
Licensed Bar on site. We hope to organise a Barbeque Saturday evening with the on site caterers.
Route: From Leominster, take A44 West toward's Kington. Turn right onto A4110 and head to Mortimer's Cross. Turn left onto B4362 to Shobdon. Once in Shobdon, turn left to Aerodrome and follow Centre signs.
A return to this lovely park, surrounded by walks, and with an on site cafe serving excellent food.
Route: Head for Aberdare Town Centre, then take A4233 (Maerdy Road). This will take you up a steep hill (Monk Street). Take the 4th turning right into Highland Place. Take the second left which is adjacent to the play area, and then take the next right in 50 metres. You will see the entrance to the Country Park, and the Visitor Centre complex is approx. 1 mile along the road.
The Somerset Centre will be running a rally on behalf of the South West Region to coincide with the South West Region AGM. The rally will be held at the Thorney Lakes Caravan and Camping Park, Thorney, Langport, TA10 0DW
SOUTH WEST REGION AGM will be held at
Haynes International Motor Museum,Sparkford, Yeovil, Somerset, BA22 7LH
on Saturday September 3rd 2022 at 2PM
Route: From Langport, take the A372 towards Huish Episcopi. At St Mary's Church, turn right towards Muchelney, at Muchelney Abbey, follow Law Lane to caravan site. Follow Somerset Centre rally signs.
The competition will take place from 8.00 am until 1.00 pm on the Saturday. There will be a pairs competition on Sunday morning from 8.00am until noon. Remember anyone fishing requires a valid Environment Agency Rod Licence. The Venue is at Burley Lakes, a delightful spot at Leckhampton. Cheltenham and Gloucester in close proximity for those wanting retail therapy.
Route: From Cheltenham, take A46 toward's Stroud. Turn left opposite the Bell Inn,
Shurdington into Leckhampton Lane (if coming from Stroud, turn right). In approx. 1 mile, turn right and take lane up to the Farm Shop and follow Centre signs.
From Gloucester, take A417 toward's Cirencester. Exit dual carriageway going left onto A46 toward's Cheltenham. Follow directions as above and look for Centre signs.
We return to Sharpness Docks to rally on a flat field next to the Dockers Club.The river Severn and Marina are just a short walk away. Close by are the market Town of Dursley, Wooton and Thornbury, and the Mall at Cribbs Causeway
Programme: Bar Meals available in Social Club. Fun and games on the field Saturday afternoon (weather permitting) Possible game of Skittles Saturday evening (on site). Bacon Butties Sunday am (nominal charge for Charity).
Route: Take A38 South and turn right onto B4066 signed Berkeley & Sharpness. At first roundabout, turn right. At second roundabout, continue ahead. At third roundabout (mini), turn right. Please observe 25 mph speed limit on Private Road. Over canal bridge and follow Centre signs.
Pelerine/Newent is picturesque with over a hundred listed buildings dating from 1086.
Visit Newent Lakes and why not try the Bird
of Prey Centre, or the many Garden Centres.
Ross-on-Wye is close by with Labels shopping Centre.
Programme: You will be escorted by Dad's Army + The Land Army Girls and shown to your air-raid shelters. (don't forget the black-out curtains) Dress in the theme please.
On Saturday there will be Afternoon Tea at 3pm. Bring your Ration Books!
Ladies in Tea Dresses and Hats please.
Gents in Top Hats (Supplied, to make)
Listen out for the air-raids.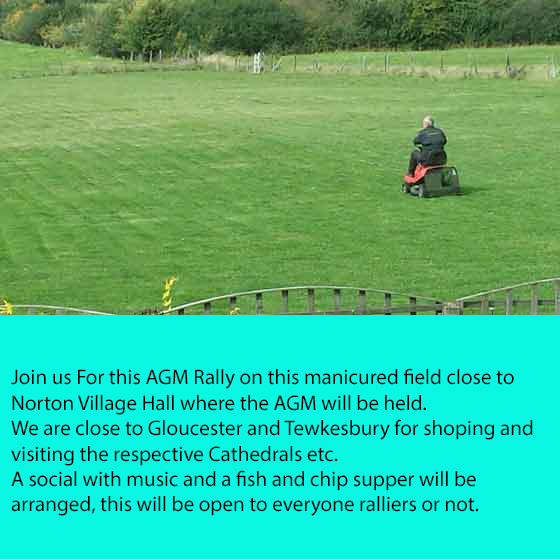 A return to Chestnut Farm. Lawn Mower is at the ready. Walking distance to the Village Hall where the AGM will commence at 2.00 p.m. Saturday, with the Rally Handbook competition taking place prior to the start of the AGM. Don't forget to bring your Caravan & Motorhome membership card
Programme: The Social will be held in the Village Hall from 7.00 p.m. until 10.30 p.m. Open to all members on the rally or not, there will be a Fish & Chip supper, cost to be confirmed.
Route: From Gloucester take the A38 toward's Tewkesbury. After passing Golden Castle Caravans on left, continue half a mile, Chestnut Farm is on the left. Look for centre signs, follow signs through driveway into field.
A warm welcome awaits you here at Haywood Farm, which occupies approximately 7 acres of parkland and is set next to woodland. A family run caravan and camping site near
Ross-on-Wye. Surrounded by the beautiful countryside within the Herefordshire and
Gloucestershire border and just a one mile stroll from a local pub and village community shop.
Programme: Free and easy long Weekend to enjoy the surrounding area.
Route: From Gloucester turn off A40 for Newent on B4215 then straight on to B4221 Ross road. At crossroad turn right toward Swagwater Lane. Look out for Centre Signs
Programme: Free and easy weekend to
explore the local area. Possible social in
the pub on Saturday evening should
Government and Caravan & Motorhome
Club guidelines allow.
Route: From Tewkesbury take A438
towards Ledbury. After approximately
2.5 miles turn right onto the B4211
towards Upton upon Severn. Stay on
this road and after about four miles
the site will be on the left hand side.
Follow Centre Signs.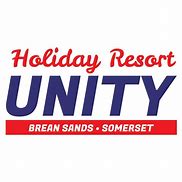 There are many attractions on the site, a club house, indoor pool, golf and play areas. We are right next door to Brean Leisure Park
if you fancy a little fun at the fair.
The Market is just a short walk away as is the long sandy beach. Plenty of Restaurants and bars close by.
Route: From M5 Junction 22 (Burnham on Sea) Follow signs to Brean Down and Brean Leisure Park,Turn right into Resort Unity, follow centre signs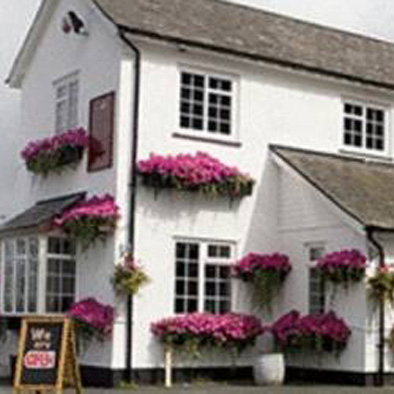 Roadside country dining pub with lovely views; good reasonably priced food using meat from local farms, lunchtime deals available, prompt friendly service.
Programme: Just a quite weekend away.
Visit Ledbury for shopping. We hope to
arrange a meal in the pub over the weekend, look here for updated programme nearer the time.
Route: Take 417 from Gloucester through Staunton heading for Ledbury. At the roundabout approaching Ledbury, take the first exit onto A449 / Ross Road. Stay on A449 through two roundabouts then the Royal Oak will be on your right. Follow Centre Signs.
Route: From Gloucester: Take A40 towards Ross-on-Wye. Pass through the village of
Huntley, and at traffic light junction, turn
left onto A4136 to Mitcheldean. At the mini roundabout, go left and climb hill out of Mitcheldean. In approx. 1.5 miles, at the major traffic light junction with the A4151 for Cinderford, continue ahead still on the A4136. Pass through village of Brierley, and then take a left at the crossroads onto the B4234 s.p. Lydney.
Continue on this road for several miles to a staggered junction crossroads. Straight across, continuing on the B4234 to Parkend. Pass Forest of Dean Caravans on right, and at T Junction, turn right. Continue straight ahead, passing The Woodman pub on the right. Follow the bend around to the right and Whitemead Forest Park entrance is on the left.
Follow Black & Yellow Glos Centre signs to "The Meadow". No need to stop at Reception.
From Chepstow: Take A48 towards Gloucester. After the village of Aylburton, at the roundabout, do not go right on the A48 (Lydney bypass) but go straight ahead into Lydney.
After passing Tesco on right, go over railway level crossing and then take next left s.p. Parkend B4234. In Parkend, at T Junction, turn left. Pass The Woodman pub on right. Follow the bend around to the right and Whitemead Forest Park entrance is on the left.
Follow Black & Yellow Glos Centre signs to "The Meadow". No need to stop at Reception.
Programme: A relaxing 5 night midweek break at this first class site. All level, hardstanding pitches with electric. Superb facilities with Indoor Pool, Large Clubroom, Restaurant and Bars, and a small shop. We hope to again organise an on site meal and Social on the Tuesday evening.